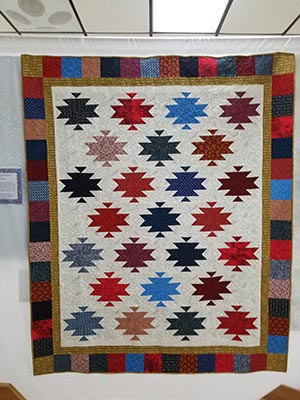 Guild Meeting
June 27 @ 5:30 pm

-

9:00 pm
Meeting Agenda
5:30 p.m. – 6:30 p.m.  Pre-meeting:
Arrive early if you like, to sit and sew with friends or spend time socializing.
6:30 p.m. – Program:
In June we will have our friend Pauline Copeland back to share her tips about landscape quilting. Pauline has been a quilt technique teachers for 10 plus years. She has many varied skills that she shares in workshops and lectures.
— Carole Walkden, Programs Chair
Around 7:45 p.m. – Business Meeting
Around 8:15 p.m. – Show & Tell:
Every meeting features a "Show & Tell" time. Bring your finished quilts to display, with the opportunity to show and talk about it to the guild. We LOVE seeing quilts and especially enjoy the stories that go with the quilts!
Share This Story, Choose Your Platform!