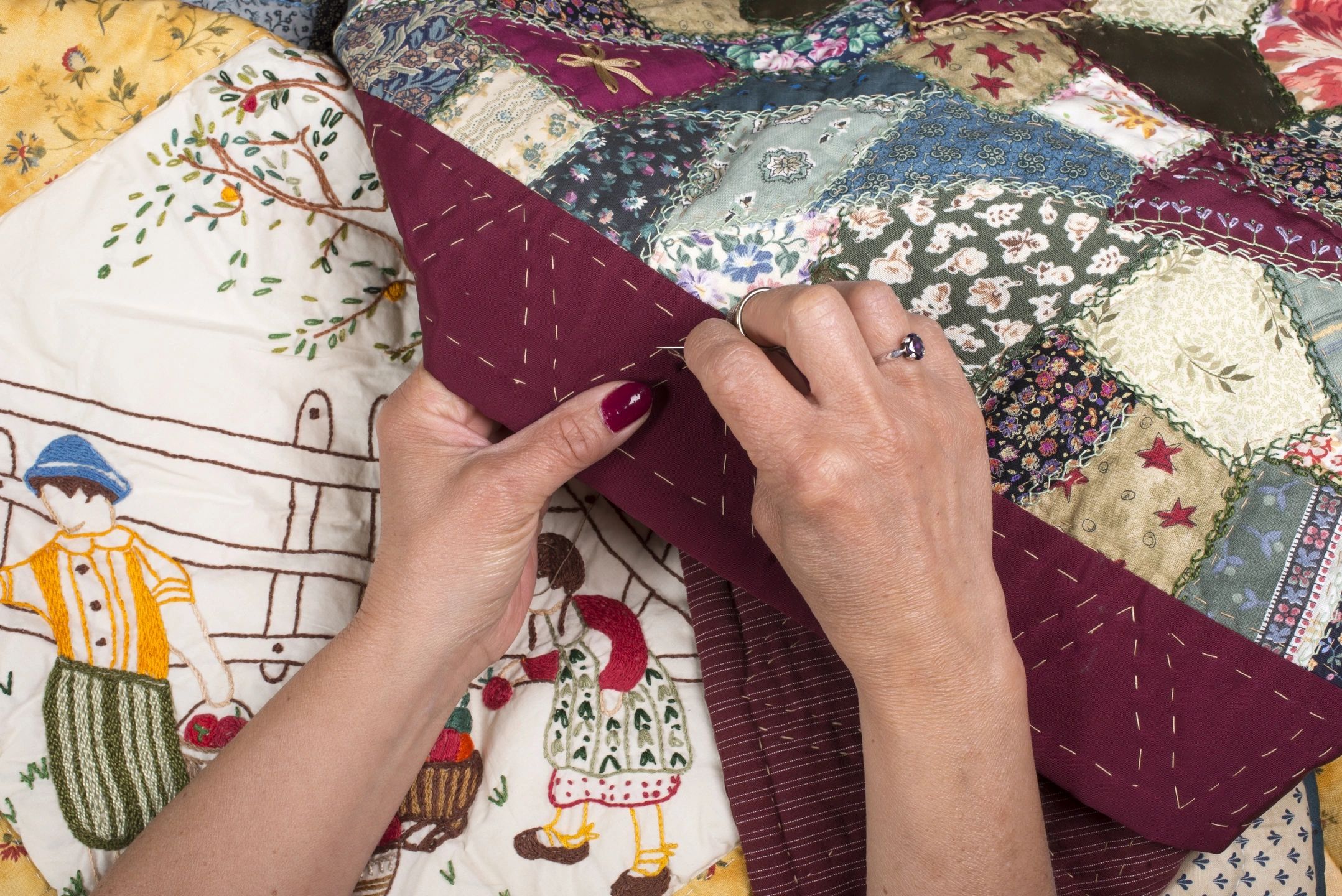 Guild Meeting with lecture "Dreispitz" by T. Carter
October 25, 2022 @ 5:30 pm

-

9:00 pm
Meeting Agenda
5:30 p.m. – Sit & Sew:
Sit and sew with friends or spend time socializing during the optional pre-meeting time.
5:45 p.m. – Demos:
Some months we have a special member-led demo or learning program planned.
6:30 p.m. – Program:
This month's program is by lecturer T. Carter of History Outside the Box.  Her lecture is titled "Dreispitz".  To learn more, visit her website History Outside the Box https://www.historyoutsidethebox.net.
Dreispitz
Do you remember…wringer washing machines, enamel coffee pots, flour & feed sacks and outhouses?
Through memory quilts, T tells the story of her family's immigration to the United States from Dreispitz, Russia. She explores genealogy/ancestry through documents, photographs and oral histories, and reminisces life during the Great Depression on the Minnesota prairie, circa 1901 – 1945. Her research for this project reveals raw history, while at the same time, celebrates a rich cultural heritage of hard work, survival, laughter and love.
Around 7:45 p.m. – Business Meeting
Around 8:15 p.m. – Show & Tell:
Every meeting features a "Show & Tell" time. Bring your finished quilts to display, with the opportunity to show and talk about it to the guild. We LOVE seeing quilts and especially enjoy the stories that go with the quilts!
Share This Story, Choose Your Platform!