That age old question (pun intended) among quilters and sewists. Is it ok to use your old thread? Read the article here by Bluprint Is Your Old Spool of Thread Still Good to Use? about this very topic.  Thank you to Sherry Burkins for submitting this article idea to repost here.
What do you do with your old thread?  I don't mean thread you bought 3 years ago for a class at the quilt show. I mean REALLY old thread. Thread that has a history.  Like some of the thread shown in the picture at the top of this post in my 2 gallon ziplock old-thread collection, which is just a portion of my old-thread. So yeah, I hang onto it.
There is some thread in there that I don't want to part with for sentimental reasons. There is thread in that bag that my grandmother gave me YEARS ago, and it was old then.  I am thinking some of the spools are well over 50 years old.  Some of it is from stores long since gone, like Woolworth's or G.C. Murphy.
I have old spools in my collection that I can recall exactly which project I made with it, like that peach sundress I made to wear for my son's first Easter (who is now 23, by the way).  There are even a couple of spools from when I made projects to wear in the 4-H Fashion Revue when I was 11 years old!  Seriously.  And I am not going to say how long ago that was, but suffice it to say, it was a while ago.
Now for those of you wondering what's the big deal and why wouldn't you use it, I will point out a couple of points for consideration. Old thread is made of cotton, and the integrity of cotton degrades with time. Therefore, it's not as strong as it once was and your stitches may give way.  Also, the older the cotton, the more lint it's going to cause in your machine and that's not at all good for your machine. Still, as mentioned in the Craftsy article Is Your Old Spool of Thread Still Good to Use?  above, it's fine for certain applications. Don't toss it, just become more discriminating with how you use it.
I don't actually use my old thread anymore. It just sits there for posterity. Getting older.
As you can see from my new thread collection, I love thread.  I mostly stick with the new stuff, but I love the old stuff too.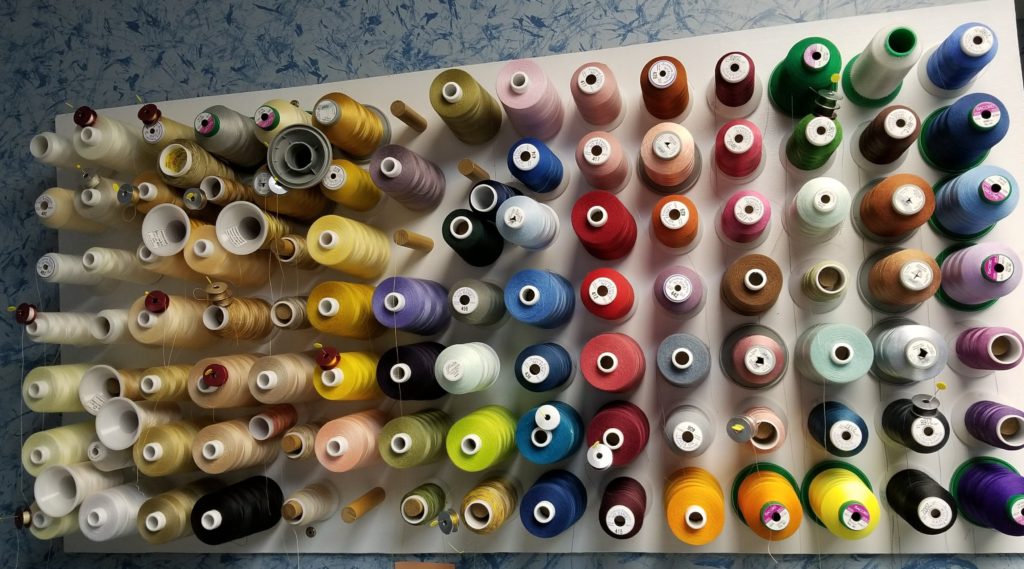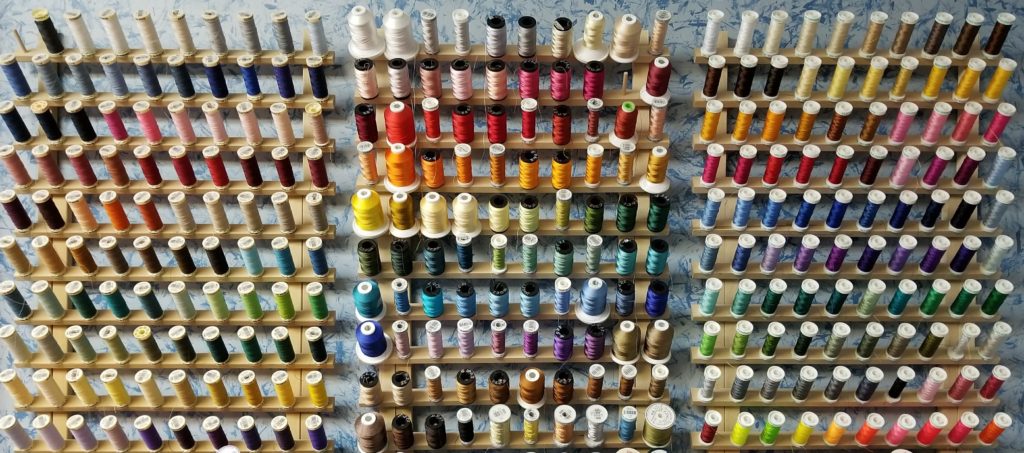 What do you do with your old thread?  Post your comments below.